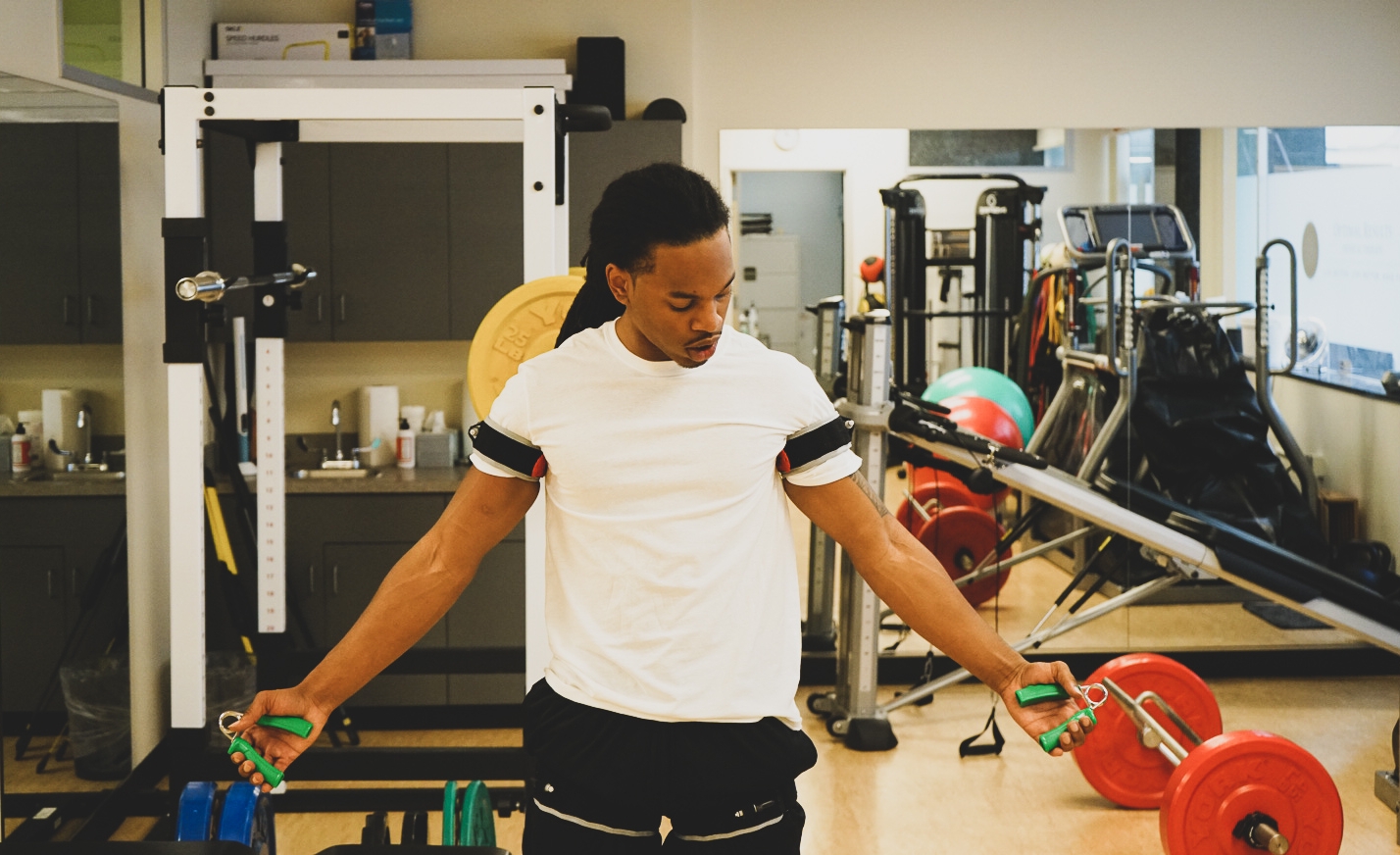 Blood Flow Restriction Therapy
-Blood Flow Restriction Physical Therapy is a ground-breaking specialized strength training therapy used to expedite patients' healing through stimulating the body's own restorative power.
Blood Flow Restriction using B-Strong equipment is a revolutionary way to maximize the body's potential for recovering from injury or for taking an exercise regime to a higher level in as little as 2-3 weeks.
benefits of Blood Flow Restriction:
-Simple to use
-Safe for almost everyone
-Fun
-High Value- Low Cost and High Benefits!
-Enhance any exercise program
-Enhance athletic performance
-Get stronger rapidly
-Improve Muscle Mass
-Speed up any recovery from injury
-Anti Aging Medicine
-Improves Bone Mineral Density
-Up to 50% faster recovery from fractures
-Improves Cognition
-Avoid long term muscle atrophy after surgery
Upcoming Classes:
Saturday December 8 - Class for the Public
Sunday December 9 - Class for Medical Professionals
Call or Email for registration or more information.
Keith Glasser MSPT, Cert MDT, is a certified B Strong Instructor through: